Loy Krathong Celebration starts today!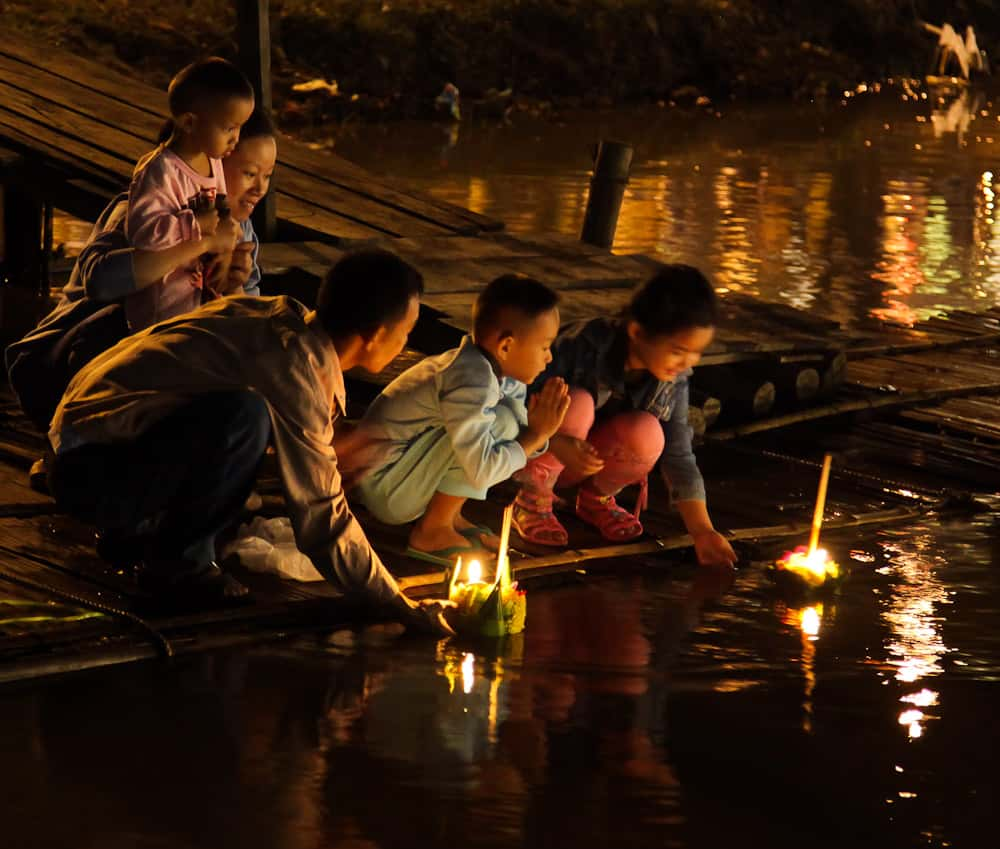 Hello Friends of Nara Thai,
Here at Nara Thai we wanted to start writing a little more about some cultural touchpoints to really answer the question what makes Thai food special. For us, food and fellowship are a major part of who we are. That really informs how we produce our food and how we treat each other. Festivals, holidays, and community events are often known to be hugely elaborate, and happen over the course of multiple days.
Today we wanted to share with y'all an important holiday for us, Loy Krathong, the festival of light and water. The celebration lets the community come together to pay respect and thank the Goddess of water, to give thanks for its abundance, and apologize for contaminating it. We let go of the negativity of the previous year, and welcome good fortune in the future.
The festival itself comes from the tradition of making a "krathong" or decorated baskets which are then then floated on the water. In northern Thailand we combine this with a lantern festival, Yipeng, so the skies and water will be lit up with lights at the same time. It always takes place on the evening of the full moon of the 12th month in our traditional lunar calendar. It is truly a breathtaking sight, and this year it's happening NOW.
Being Thai is about the community and we are proud to provide our community with food that represents our values well. If you are interested in the tradition or have any questions on how to see this yourself, feel free to email us at hi@naradining.com
- Your friends at Nara Thai