Nara Thai's 4th of July - 10% off on July 4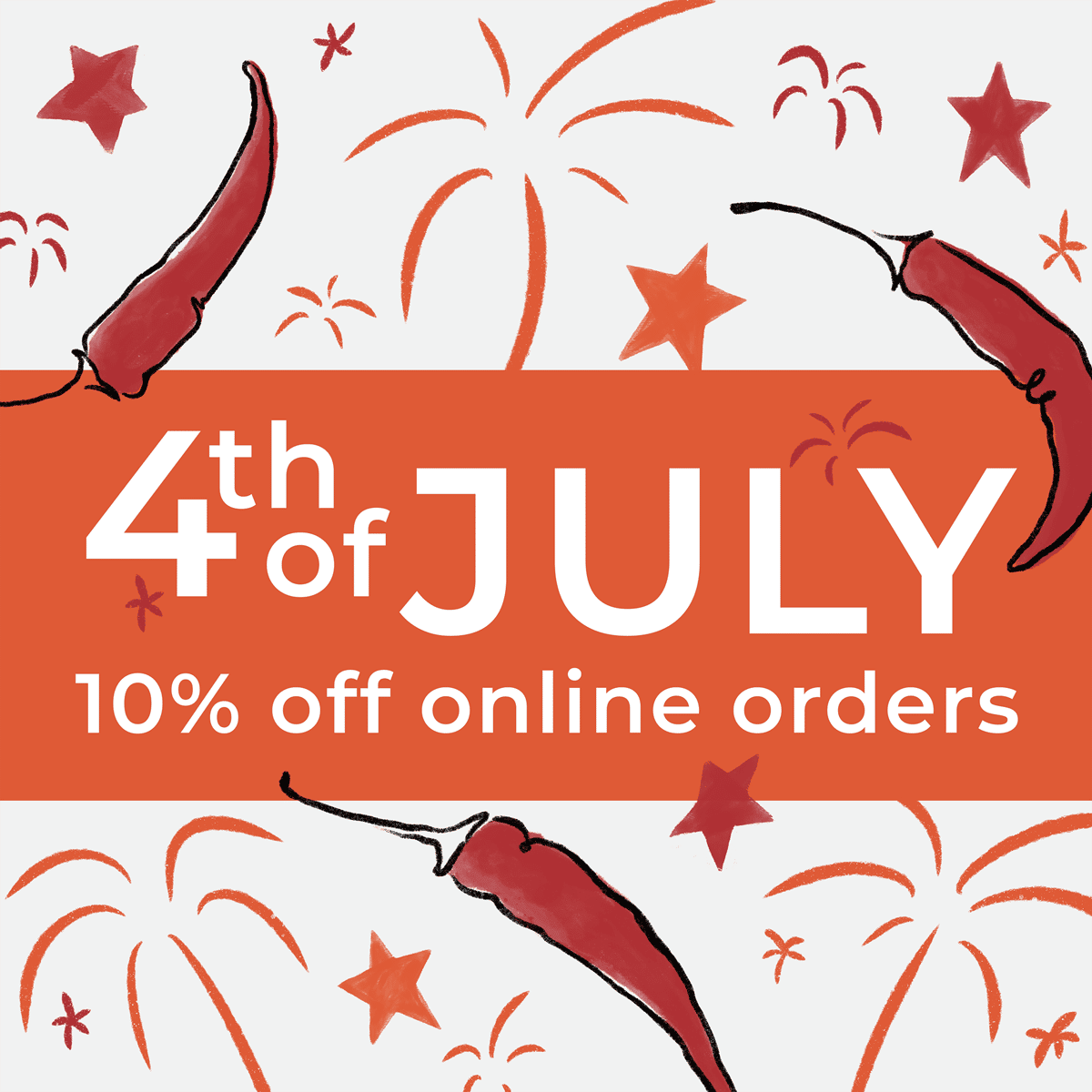 Do you have a 4th of July picnic planned? Bored with the burgers and potato salad? Declare your independence from traditional 4th fare by ordering Thai Food from Nara Thai.
How spicy do you like it? People tell us all of the time how much they appreciate being able to order food to their desired spiciness. On several menu items, we offer:
0 No Spice
1 Mild
2 Medicum
3 Spice
4 Thai Spicy
5 Extra Thai Spicy
For the 4th, why not try level 4, THAI SPICY? That'll wake up your taste buds in preparation for the fireworks.
All orders, take out or delivery, are 10% off for July 4 only. Use the code FIREWORK10 at checkout.