Thai Tea Tuesdays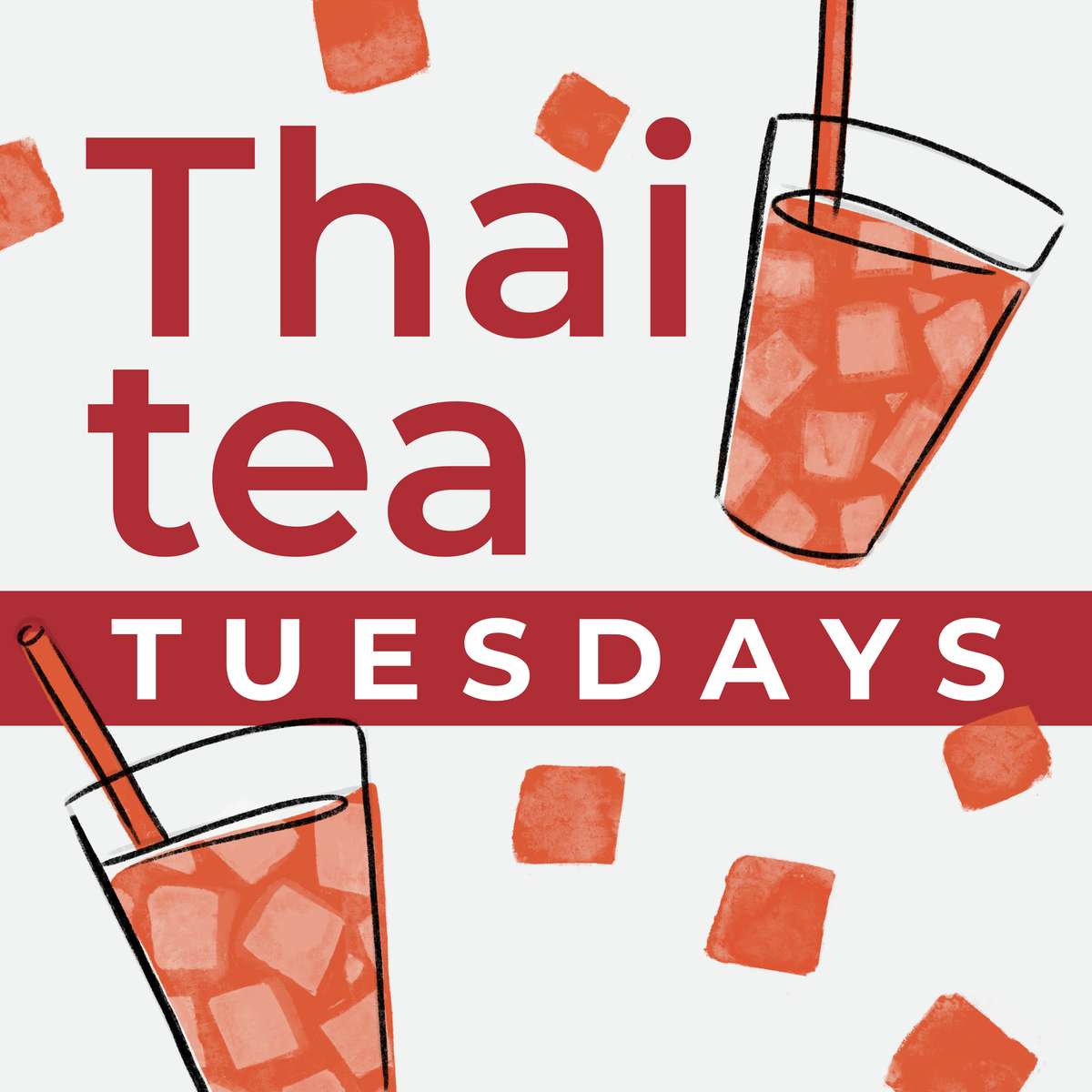 Hello Friends of Nara Thai:
Cool down with Thai Tea Tuesdays!
You just might have noticed that it's really hot in Texas right now, and we're here to help!
Cue the Thai Tea Tuesdays special! When the weather is hot in Thailand (and trust me, it is) we cool down– with Thai tea. This is a traditional Ceylon tea, steeped in spices finished with condensed milk for a smooth creamy and aromatic iced tea.
Do I have your attention? Now to "sweeten" the offer: when you buy one of our exclusive Nara Thai Iced Teas, we will buy one for your friend. Or you can take the second one for yourself. We don't judge.
Dine in only, offer good through Tuesdays August 2 - September 27. One offer per customer. While supplies last.