We're Sharing the Love this Valentine's Day Season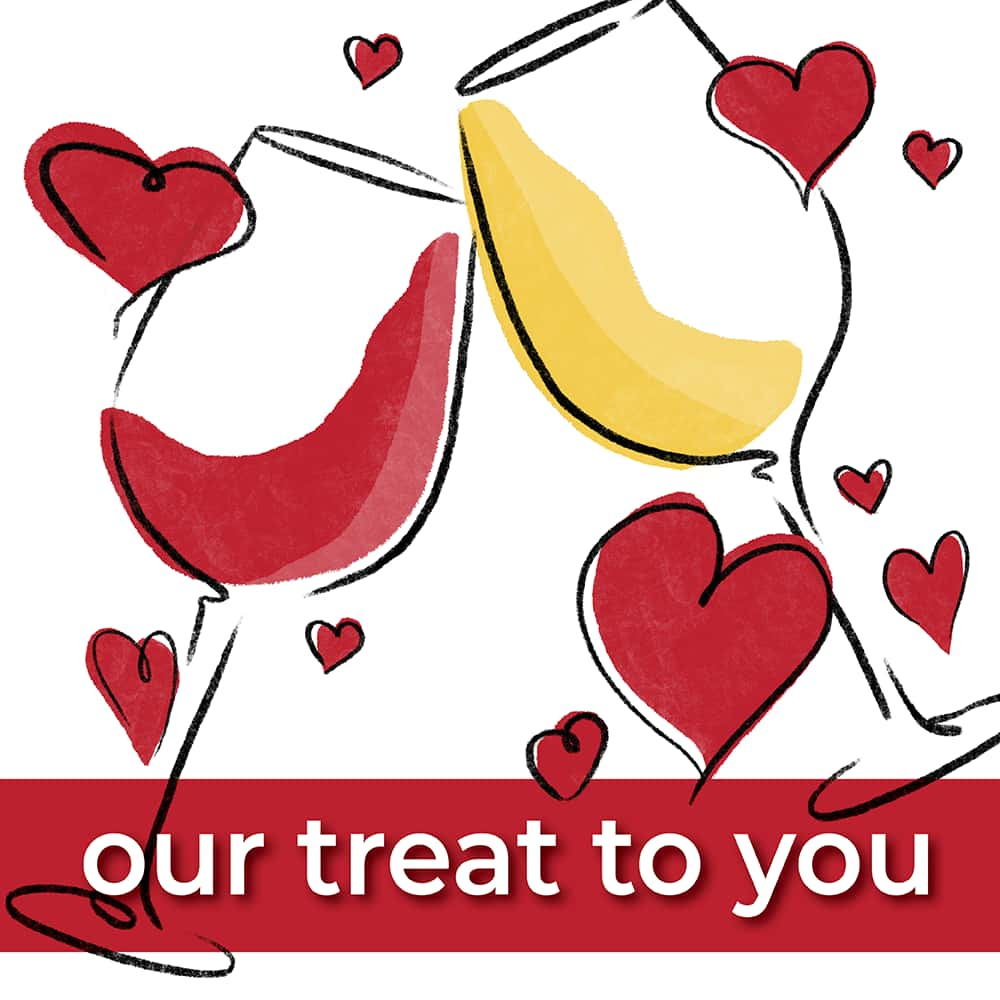 Hello friends,
That special time of year is coming up soon, and we would love to spend it with you. Join us February 10th through the 14th at any Nara Thai location. Bring a special someone, a group of friends, or just your own lovely self.
Find the perfect wine pairing with your favorite entree—all glasses and bottles will be 25% off. White wine goes with most of our bright food flavors, especially those featuring chicken and seafood. Pair a red with beef or roast duck in hearty dishes like Pad Broccoli. Or just get a bottle of the wine you love most and enjoy your evening!
Not a wine drinker? Try a Tractor premium craft drink instead. We currently carry four flavors that compliment our food perfectly: mango, strawberry dragonfruit, hibiscus, and green tea. Try a decadent pairing with one of our sticky rice desserts. Can't decide? You can buy one, and get another soda free. It's our Valentine's Day treat to you!
25% off all glasses and bottles of wine
OR
2 for 1 Tractor Premium Craft Sodas
Dine-in only; FEB 10-14, 2023; offers will not combine, greater discount will be applied; one discount per table.